engineers with inspiring projects
We extend your company's reach to new talent pools: we take you beyond nearshoring. New countries with abundant IT talent, this is what we call newshoring.

We are a lean digital organization, which allows us to transfer all the cost benefits to our engineers and customers.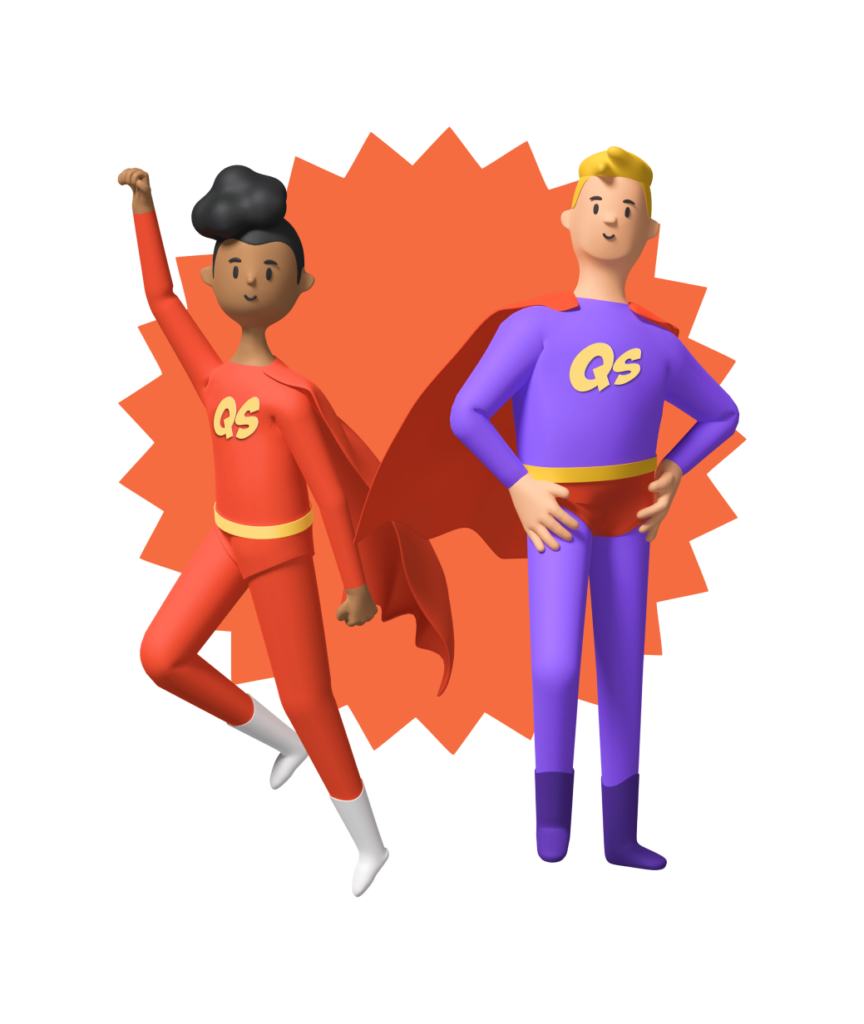 In Quickstarter we work to provide the software developers and IT specialists our clients are looking for, in a fast and efficient way. On the other hand, we help talented developers worldwide find the ideal projects matching their talents and career objectives.

We achieve that by a group of dedicated professional recruiters working across different geographies and utilizing a network of developer hubs. We successfully work with IT professionals from Eastern European and African countries.

We created an ecosystem of ready-to-work professionals by developing relationships with talented developers around the world. Therefore, our search for new team members is a pleasure, and most importantly, now recruiting is fast for both the client and the developer.
reported IT Vacancies in Europe alone
of all companies experience IT talent shortage. Is your company one of them?
of IT outsourcing is done out of India. Eastern European countries are next more popular destinations. At the same time, densely populated countries like Ethiopia or Egypt are still invisible to many companies.
tech professionals available across Africa. Africa is becoming the next global IT outsourcing hub
Have you considered newshoring?
We invite you to explore "new shores" with us. Newshoring allows us to search for IT talents outside of traditional supplier countries. Do you know, for example, that Egypt has the same number of Java developers as Ukraine?

We make a difference at Quickstarter. Personal growth and work life are valued in parallel with productivity and efficiency. Our humane approach, trusting remote collaboration, a unique bonus system and individual development plans for each employee helped us create a community of talented and loyal engineers.
Our developers come from:
Our developers come
from:
We can easily help if you already have an existing team and have trouble filling just a few positions, or extending it for a limited period. Quickstarter will propose you the right professionals who will complete the puzzle. In a matter of days!
Development Team from Scratch
Quickstarter can put together a dream team for your company in a specific location or from all over the world. Any technology stack, any mix of skill levels.
If you are looking for a rare specialist, without success for several months, why not let us help you? Our recruitment team will scan several countries and propose you the best candidate.
Let's work on interesting projects
Get in touch for Companies
Got a project you need help with? Just leave your contact details and our dedicated customer success manager will contact you in a matter of hours.
Get in touch for Developer​s
Are you an experienced and inspired engineer who is open to exciting career opportunities? Just send us your CV and our HR manager will get in touch with you.